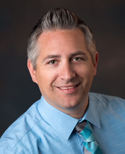 Phone:
(715) 424-1000
Mobile:
(715) 498-2726

NORTH CENTRAL REAL ESTATE BROKERAGE, LLC
1040 S 8TH ST,SUITE 110
Wisconsin Rapids,Wisconsin,54494
About James Folan:
Realtor®
James Folan is a real estate professional who brings a wide and diverse background which makes his advice highly valued. His professional record is one marked by continuous accomplishment. James has accrued a sterling reputation in owning and operating three business conterminously: Cellular Outfitters/Pulse Repair, Golden Photo Booth which specializes in wedding pictures and MyCaseGenie, an online custom case company. He brings twenty years of experience in retail sales and customer service and began accruing this expertise at the tender age of 18. He served as a sales representative for an education company, selling software to educators, and serving in the same capacity in a large electronics company. He is a natural people person with a focus on enabling clients to achieve their specified goals. James not only brings this expertise in marketing and sales, he is a man of the highest integrity and always stands by his word. That's the primary reason you know when you work with him you will see an invaluable return.
James served in The National Guard for 6 years and was awarded the Army Achievement medal as well as being recognized for his expertise as a rifleman and the recipient of numerous battalion coins. As a result he was swiftly promoted through the ranks. Everything he involves himself with is directed at success.
To this new venture James brings extensive knowledge of Central Wisconsin, the area in which he was born and raised. He is highly aware of property value in this region. He is also very outgoing and doesn't relent until his clients are well satisfied. He is a resident of Wisconsin Rapids and was born in Stevens Point. James really knows this area well. He is currently on his 3rd home renovation and knows all the ins and outs of maximizing profit for all parties.
On a personal note James is outgoing and friendly and very eager to help others which is his primary source of professional satisfaction. In his free time he is a devoted family man who enjoys spending time with his wife and daughter at their seasonal camper, boating and always making new friends. Their household is rounded out by two dachshunds and a golden doodle, Bora, Lucy and Tiki.
James majored in college in criminal science and graduated with a computer networking degree in 2001. With all his formal and informal knowledge you can be assured your real estate interests will receive the same if not greater attention that he has demonstrated throughout his professional and personal life.